I was born July 25th 1975 in Kingston, Jamaica to St Catherine-born, Pauline Lovelace & St Thomas-born, Devon Christie. I was brought up on strong family values and strict parentage. Did well in school but was and still am very mischievous. I watched a lot of TV at the time and saw foreign programs that inspired me in a fashion forward way. I developed a flair for presentation and the arts so everything I did was very concise and organised. My parents saw something in me that told them I was the golden child and so they invested everything so I could get a proper education; but as I grew older I realised that something was expanding rapidly – so rapid that I didn't have a name for it as I was the only person that felt it. It wasn't until later my high school friend told me I could be gay. I laughed – I said no way!

I didnt want to accept that G word as we all know what happens to gay people in Jamaica but that didnt stop me because I always knew I wanted to do great things but didn't know what. From an early age, I always watched my mother cook and bake. In the early 90's my mother left us for America and on my 14th birthday – I made my own birthday cake with condensed milk (lol), and never looked back. On Fridays I'd make pizzas for my neighbours, as well as cook for the construction men across the road in the summer and collect money. In my head I was peddling, however it wasn't the grand scheme of things as I was just practicing.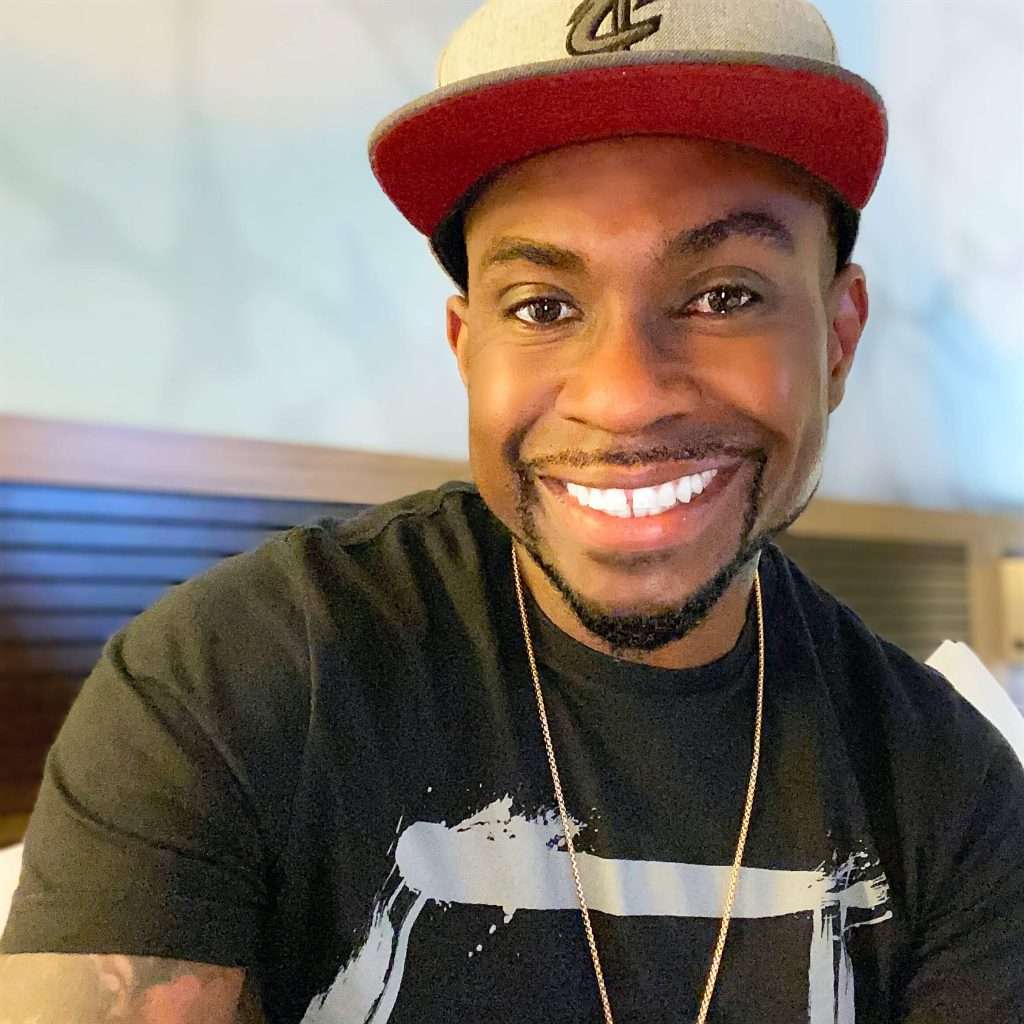 I left home at the age of 17 because of the G word as my father wasn't having it; you know how Caribbean parents are, but that was OK as I did ask God to see me through. By this time I had gone through many different faiths; the Anglican, the Baptist, the Presbyterian and the Mormons. I knew how to ask the good Lord for help so I knew I'd be OK. My mother intervened and assisted me in getting a place to live in Kingston as my father was being difficult – I just couldn't go back home. I reshuffled the deck of cards I had and went to work in bakeries as a cleaner as I needed to pay rent. I continued working and learning as I worked as a cleaner. I would often raise my head while mopping to see the professionals doing their thing in hopes of graduating to their level – I eventually did.

While working I got hungry for knowledge just to keep my job, I worked my ass off. My Mother's aim was to get me to America but then that didn't happen after numerous attempts at the American embassy. My Mother passed away in January 1995 where I had to reshuffle the deck of cards and really buckle down, pursue my passion and grow to the point where I was sought after. I reached the pinnacle of the trade and just laid back in deep thought. People I knew were dying from AIDS, people were being killed because of their sexuality -the 90's was very brutal.

Jamaica wasn't cutting it for me at all as I started to get foreign minded. I just wanted to leave the country. By this time I was thinking out of the box as my friend Mark, who worked for Continental Airlines, was in Jamaica every month and always told me stories about his life in New Jersey. I figured thats really where I needed to be or the next best place but away from the stagnant place where I had little or no growth. I was just working to pay bills.
I left Jamaica on October 31st 1997 on an over night flight to London on the national carrier -Air Jamaica. I landed in Heathrow Terminal 3 on November 1st 1997 with hopes of making it big. By this time my father had really disowned me and I had no Mother. All I had was my brothers because some family members were too disappointed, just because of the G word but the one thing I know is that I'd be much safer.
The struggle became real as I started to encounter all sorts of people. I became homeless, people took all sorts of liberties with me, even people I knew from Jamaica. I never knew people could be so nasty until I came to London. I was forced to work illegally as I am the sort of person that just needed a job to get by. In the height of winter 1997-1998 saw a turn in events that got me wanting to go back to Jamaica as it was just too cold, bitter and horrible. I got on a train to the airport to go back to Jamaica. I got to the airport but Air Jamaica wasn't leaving that day, they only flew on specific days. I went back to London and dropped off my suitcase to a friend. Took a walk in Finsbury park where I was having a chat with the Lord and a guy came up to me and just started chatting with me. I just poured out all my problems to him and he offered me a place to stay in his flat in Kent. He was Guyanese. I can never forget him. He taught me a lot and he expected nothing from me as he was once in my position.
Fast-forward 2 years into the future my 6-month visa ran out multiple times as I dipped in and out of Belgium on day trips via the ferry every 5 months just not to be in the UK illegal. In a move to stay in the UK permanently I told my story to the TV stations, the IND and the radio stations where I was awarded the right to stay in the UK. I made history. The first Gay Jamaican to be awarded compassionate leave to remain in the UK because of my sexuality – yes it was a thing!… It was one way where being gay actually pay.
-From that day forward I kept saying what if Air Jamaica was leaving that day?… would I still be in the UK?… hmmm
The lord was with me!
The rest of my story will be told when the time is right, but fast-forward 24 years to the present day
All I can say is: God is Good